HC-TSA
Make-up:
Turn table

Telescopic Detwister

Feeding Device & J-Box

Water Tank

Chemical Tank

Air Blower

Pad Rollers

Dancing Roller With Tension Control

Magnetic Overfeed Stretcher

Convey Belt

Arm Plaiter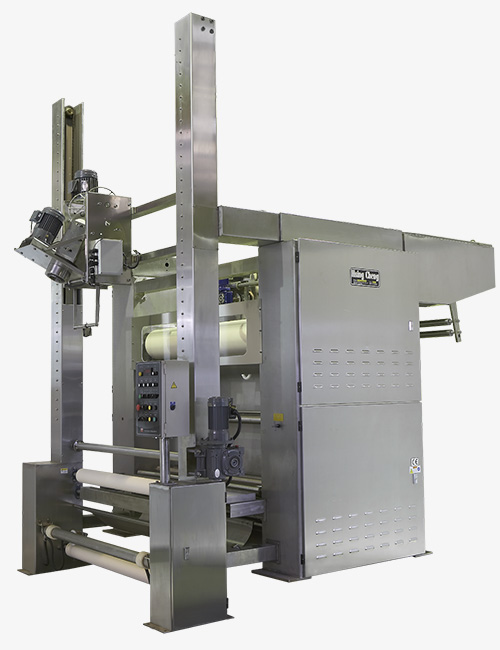 Function:
Padding and adding softener to tubular fabric, can prevent cloth shrinkage.
Specification:
Suitable fabric:Tubular knitting fabric
Various working widths available.
Feature:
The ballast of cloth storage slot can control the machine for automatic shut down.
The super feeding equipment can connect the piece goods and deploy the tubular without damaging fabric and generating creases.
Breadth can be set by PLC to record the breadth and tension.